When we talk about the Middle East, we immediately have in mind images of exoticism, made up of splendid panoramas and ancient historical vestiges. In many ways, this region of the world is considered the "cradle of civilization" and has been for many years a major commercial hub between Europe, Asia and Africa. A trip to Abu Dhabi, for example, will give you the opportunity to approach a leading economic and business center. Fascinating in many ways, the modern capital of the United Arab Emirates offers curious visitors a certain image of tradition tinged with modernism.

Stay in Abu Dhabi: A destination Mixing Tradition And Modernity

For several years, the capital of the Emirates has embarked on a real policy of tourism development. Thus, although the region makes the most of petroleum and financial products, it now wants to offer a wider public a substantial tourism and cultural offer. Today there are more than 90 hotels. On the occasion of an organized trip to Abu Dhabi, the Louvre Museum can not be ignored, the result of a long-term agreement between the United Arab Emirates and France. Here you will find works of historical interest, as well as hundreds of works from different civilizations around the world. For a more authentic side a little away from the major tourist stages of the region, we recommend the Oasis of Liwa, located 220 km southwest of the capital. You will find an oasis that stretches for 113 km, punctuated with multiple fortresses that were once so many strategic sites.

Some Ideas Of Tourism To Stay in the Middle East

Of course, the capital Abu Dhabi is also a shopping affair! Since 1998, the region has been developing an impressive festival that competes head-on with the Dubai Shopping Festival. The advantage with the annual Abu Dhabi Shopping Festival is that it takes place a little longer than its counterpart, until March. On the occasion of a trip to Abu Dhabi, the opportunity is too good to rush on the sale of products as well as luxury items related to leather goods, watches and jewelry, etc.

When To Go To Abu Dhabi

The capital of the Emirates enjoys an ideal geographical location near the Persian Gulf. If you want to make the most of your stay in Abu Dhabi, you are advised to leave around December, when there is almost no rainfall and the ideal temperature to enjoy the sea - with climatic variations between 23 and 27 ° C. Do not forget your swimsuit, sunscreen and especially your sunglasses against UV!
Powered by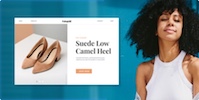 Create your own unique website with customizable templates.